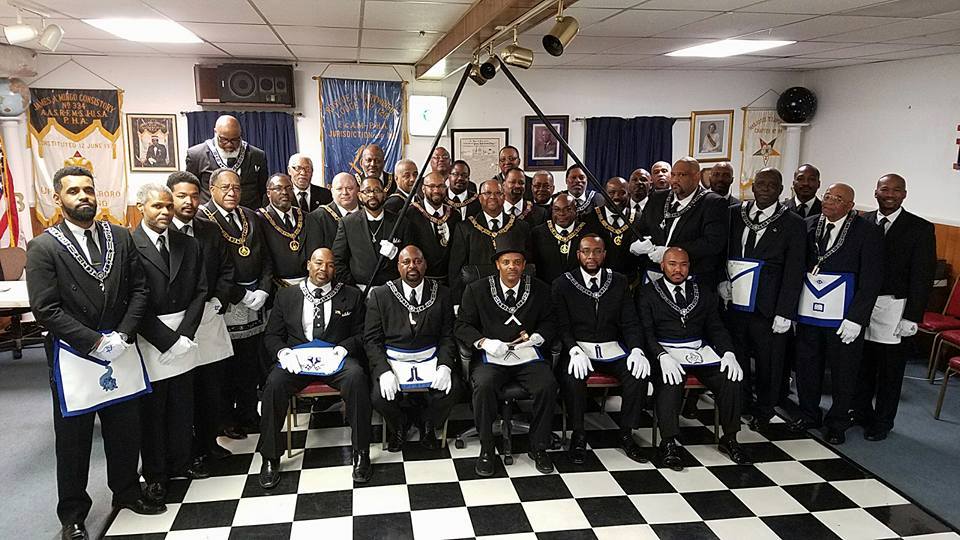 By lyonb1106 on September 3, 2018 in Newsletter
Worshipful Master's Acceptance Address
Senior Warden, Junior Warden, Past Masters, Grand Lodge Officers, Brothers All, Good Evening
A new commandment I give to you, that you love one another; as I have loved you, that you also love one another. 35 By this all will know that you are My disciples, if you have love for one another." (John 13:34-35).
First giving honor to The Great Architect of the Universe, who has granted me the wisdom and knowledge to embark on a new year as Worshipful Master.
First, thank you for selecting me as the Worshipful Master for E. Jerry Williams lodge #141 for the Masonic year 2017-2018. Thank you, also, to those brethren who have agreed to be officers for the coming year. With this collection of such capable Brothers, we are bound to have a great year. I want to say a special thanks to somebody who I really feel is responsible for my being here today – the man who made me excited and inspired me to be a Mason, a friend and brother to me …. RW Antonio Abney Jr. Brother Abney, you know… I owe a lot to you in my attainment of this position. And last but not the least my to whom I owe many thanks – to my wife Michelle and my kids who have continued to sacrifice family time so that I might be able to do Masonic functions.
This year I am privileged to serve with an exceptionally fine group of Officers and members. My own personal success as Master will only come about with group success. I am so proud of our many young and promising new brothers who are on staff. With you all I would hope to strengthen this Lodge. We will make this Lodge like our home built solid and true to be a positive force in the community and to continue to attract great men.
This year the Lodge will need membership support in achieving the following accomplishments:
 Re-establish contact with distant Brothers in an effort to increase reinstatement
 Raise a class of Brothers in spring/summer of 2018
 Re-design and improve utilization of the Lodge website
 Create new fundraisers and revamp current fundraisers to be more profitable
 Support the youth programs including building KOP
It is my plan to move the lodge forward, increasing community service through charitable involvement. I look forward to working with the entire Craft with well-informed brethren who will always be available to give wise advice. And we will work hand in hand with all other Brothers from other lodges as well.
As Worshipful Master, I pledge to perform all my official duties to the best of my abilities and strive in knowledge, truth, charity, and brotherly love insuring that E. Jerry Williams Lodge #141 will always have honor and respect among the Craft.
In closing, my thought on our fraternity is that we should always stand as brothers, united, supportive, and passionate about brotherhood.
May the blessings of Heaven rest upon us, and all regular Masons. Thank you all and God bless!
Fraternally Submitted,
Eric A. Jones
Worshipful Master 🎩